(The Then)
His Royal Majesty (KDYMM) The Sultan of Kelantan – Sultan Ismail Petra and The Queen Consort (DYMM) HRM The Raja Perempuan of Kelantan, Tengku Anis granted a special photograph session with me and husband. The photo was taken at the Main Hall of the State Palace of Kubang Kerian, Kelantan.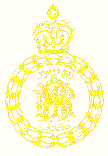 While my kids are paying their respects (berdatang sembah) to (The Then) HRM KDYMM The Sultan and HRM DYMM The Raja Perempuan of Kelantan, I have informed HRM Raja Perempuan about my eldest son's going to the United States in January, 2009 (now he's back from US). Her Majesty spontaneously responded by enquiring further details like when my son's is leaving/whereabout in the US he's going and I told Her Majesty the details.
Her Majesty's responses took me by surprise to know how concern Her Majesty is about the academic progress and the well-being of the Kelantan subjects. (My son Nik Muhammad Harith bin Nik Zafri was born in the Royal Town itself (Kubang Kerian) quite near to the Palace which makes him a Kelantanese)
A portrait of me and the HRH Tengku Amalin A'ishah Puteri, the only princess of the (the then) Sultan and the Queen. HRH's excellent achievement in the field of law deserves her the post of the Magistrate of Kota Bharu Court. This appointment has inspired every young women at HRH's peer group. I am so proud to be granted the opportunity to have a portrait with the HRH.




Her Royal Highness Cik Puan Temenggong, a modest woman married to HRH Tengku Muhammed Fakhry Petra (Tengku Temenggong), the 3rd Prince to the (The Then) Sultan and Queen - represents every woman's dream to become. Behind her natural beauty, HRH is a soft spoken lady and has a great smile. The picture speaks a thousands words.



This photo was taken minutes before the ceremony started at the Main Entrance of The Royal Hall. I will always be proud to become the wife to this man known for his vast knowledge in royal-etiquettes.
Photo of me and my children in the State Place
From Left : Nik Muhammad Harith, Seated next to me : Nik Muhammad Hussainy, my daughter Nik Amalin Harisah (named after HRH Tg.Amalin A'ishah Puteri) and Nik Muhammad Hanif
=============================================



Special thanks to the (The Then) HRM/KDYMM The Sultan of Kelantan and Queen Consort HRM/DYMM The Raja Perempuan of Kelantan for granting the permission to republish the photographs.

Highest Gratitude :

YM Tengku Mahisham and YM Megat Shahriman
Close family of the Kelantan Royalty

All rights reserved © 2008 Tetty Henney bte Zulkifli (THZ) and Nik Zafri Abd. Majid. (NZ) No materials in this blog be taken in any forms without prior permission of THZ and NZ.